AN ANNIVERSARY TO REMEMBER: CCHR CELEBRATES 50 YEARS OF ACCOMPLISHMENTS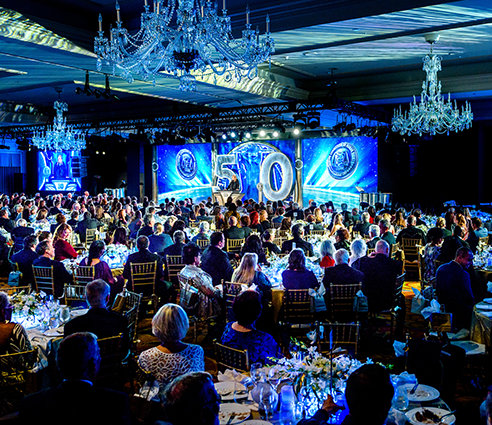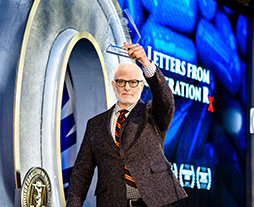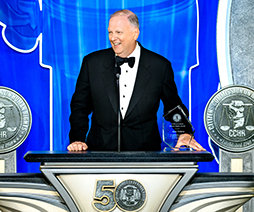 CCHR celebrated its 50th anniversary in style, looking back over a history of protecting human rights and recognizing its partners in arms with its Human Rights Award.
Human rights advocates, legislators, doctors, attorneys and community and civic leaders gathered at the Langham Huntington Hotel in Pasadena, California, on April 13, 2019, for the Citizens Commission on Human Rights (CCHR) 50th Anniversary and Human Rights Awards celebration.
Dozens of official proclamations and letters of congratulations acknowledging this milestone attest to CCHR's many accomplishments in the field of human rights.
In her speech, Detroit civil rights attorney Allison Folmar took the opportunity to call for "an army of attorneys" to support CCHR's work. Folmar, the latest member of CCHR's Advisory Board, saluted "CCHR's 50 years of fighting for justice and freedoms in the mental health system."
CCHR presents Human Rights Awards to individuals who display exemplary courage in the fight for restoration of basic human rights in the field of mental health. This year's recipients included Texas attorney Andy Vickery, who, for more than 30 years, has taken on pharmaceutical companies over the violence- and suicide-inducing effects of psychotropic drugs. He obtained a precedent-setting judgment for the family of a man who killed three relatives and himself after taking an antidepressant, where the jury determined a causal link between the drug and violence. In accepting the award, Vickery said that CCHR speaks "truth to power, by which I mean speaking an unpopular but essential truth to people in power who may not want to hear it." He commended CCHR for its "dedication and tenacity" and applauded CCHR's endeavors. The other awardee was writer, producer and director Kevin Miller, who has shone a spotlight on profound and harrowing psychotropic-drug damage through his inimitable documentaries, Generation Rx and Letters from Generation Rx.
CCHR was co-founded in 1969 by the Church of Scientology and professor of psychiatry Dr. Thomas Szasz, who stated, "The task we set ourselves, to combat psychiatric coercion, is important. It is a noble task in the pursuit of which we must, regardless of obstacles, persevere. Our conscience demands we do no less."
For the last 50 years CCHR has, in cooperation with its many partners in arms across the globe, fought against psychiatric coercion. It looks to the next 50 to continue to bring justice to the field of mental health. See A Look at Five Decades of Wins for more on CCHR's history of successes in this endeavor.
---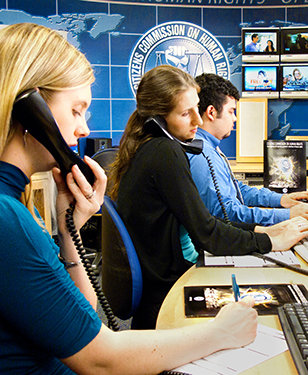 TAKING ACTION
Protect Against Psychiatric Abuse
CCHR's mission is to eradicate abuses committed under the guise of mental health and to enact patient and consumer protections for all.
CCHR receives reports from individuals who have been abused after they sought help from psychiatrists and/or psychologists and were falsely diagnosed and forced to undergo unwanted and harmful psychiatric treatment. This can include psychiatric drugs documented to cause serious side effects, involuntary commitment or electroshock.
CCHR is often able to assist people with filing complaints or work with their attorneys to further investigate their case.
If anyone whose mother, wife, sister or father, brother, son, child or friend has been killed or damaged by psychiatric "treatment," please write us with the full particulars and any documentary evidence at cchr.org/abuse. All information received is kept in strict confidence.
Help us stop the abuse. Report today.
---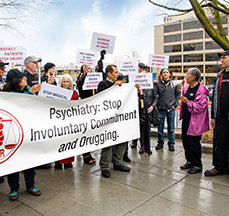 PUT AN END TO THE ABUSE
As a nonprofit mental health watchdog, CCHR relies on memberships and donations to carry out its mission to eradicate psychiatric violations of human rights and clean up the field of mental health. To become part of the world's largest movement for mental health change, join the group that has helped enact more than 180 laws protecting citizens from abusive psychiatric practices.